Molly has helped over 10,000 marketers advance their careers.
Real success stories from people like you.
Over 10,000 people have learned paid traffic using Molly's trainings and memberships, while countless others have benefited from her blog posts, podcasts and keynote speeches.
These are just a few of their stories.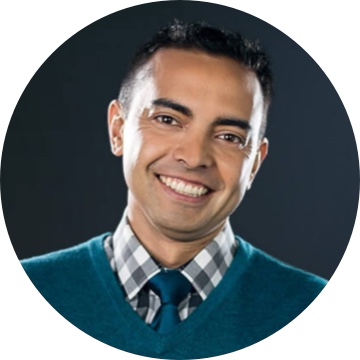 Pat Flynn
Entrepreneur & Podcaster
"Working with Molly was a truly wonderful experience, because not only does she know her stuff and gets you results, but she takes all the hard work off of your hands and makes the process actually doable for you. […]"
" It's one thing to get the right advice and know what to do next, it's a whole other experience to also feel encouragement and be celebrated along the way. Molly is the best!"
"I made changes based on Molly Pittman's feedback on the Monday call. In the last 24 hours my relevancy scored jumped from 2 to 8."
CP Link click already dropped from $12 down to $1.50… this was definitely a U-turn from where my campaign was headed.
"Last week she helped me not only with how to run webinar ads (the opposite of what I was doing!) but also getting conversion costs lower. "
I have an overdue thank you to Molly Pittman for making Team Traffic (many others have been mega helpful too!).
Beyond that, she gave me some solid advice on my ad copy… and it's working for me! Thanks again
"Molly Pittman, I must say Team Traffic with the videos, the group and everything is just awesome! "
Been working with FB ads since they were first available here in Norway eyears ago, got all the DM certifications, Google certifications, wrote my bachelor on the topic of ecommerce in the middle of the 90s and so on. But I'm still learning new game changing things here… what a shortcut this turned out to be!
"Thanks to Molly's excellent coaching, I've gotten my client's CPA down from $20 to $14.50, and I'm pretty sure it's gonna move down a little more. Boo yah!"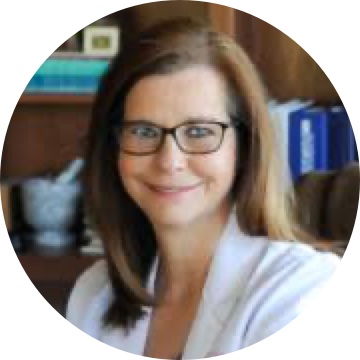 Lori Howard
PD
"Molly is more than an instructor/mentor… she's a genius who takes the time to understand your business so that she can give rock-solid direction for results. […]"
Learning from Molly has and will continue to benefit my company. She was dedicated to the task and really care about the outcomes of each student's results. Do NOT miss out on a chance to learn from her. If you want to be the best, you've got to learn from the best.
"Molly Pittman, just wanted to start off by saying thank you for the tremendous value you're bringing…"
I've grown so much as a media buyer by listening to your trainings and just being a part of your group these last few months.
I've been able to 4x my revenue – and you're really helping me to keep my days more consistent.
You've also helped me feel much less stuck when a campaign isn't winning. Now I realize that even happens to the best." 
"We implemented your strategies and our business has quadrupled in the last month as a direct result of Facebook ads…"
We have been busy playing catch up trying to hire staff… thanks heaps you rock!
"In 2018 I grossed $118,092 for my Shopify store selling one product. In 2019 I made $522,063 in gross sales, same store same one product."
What made the difference? This LIVE Mentorship. I applied exactly what Molly taught and tested it to death until it worked. and it more than 4x'ed my business… Train My Traffic Person changed my life and the life of my family.
"We wanted to bring in our media buying in house… Molly and TMTP gave us a foundation for FB media buying that will make that possible!"
Brandon Mulrenin
"OMG! Just got done with the first session and WOW! "
I have a coaching business where i help real estate agents build their business. I've been in business for four years, currently doing 50k per month in revenue.
I've purchased MANY ads trainings over the past 4 years and nothing comes close to this program Molly Pittman! Seriously even after this ONE training what you're teaching us is incredible. So thankful & grateful to be here… 🔥🔥🔥 
Attila Kerekes
A newer Newer Media Buyer
Annline Breetzke
An Experienced Media Buyer
Kelli Bhattacharjhee
A Blogger & Business Owner